Carpet Installation in Fort Worth, TX
With a wide variety of textures and nearly limitless color possibilities, carpet is a great way to add value to your home or business and create a warm, inviting atmosphere for your family and guests. At 1 And Done Carpet Cleaning, our carpet installation services are designed to help you transform your space. Whether you're looking for wall-to-wall carpet or sectional carpeting for specific areas, you'll be sure to find the perfect combination of texture and color to match your style and decor.
The team at 1 And Done Carpet Cleaning is dedicated to your satisfaction. No matter the size or scope of the job at hand, we pledge to complete it on time and in a manner that meets your expectations. And whether we're carpeting a single room or an entire building, we'll make certain to leave no mess behind. It's all part of our pledge to provide the quality service you deserve.
To schedule an estimate for carpet installation, call 1 And Done Carpet Cleaning today.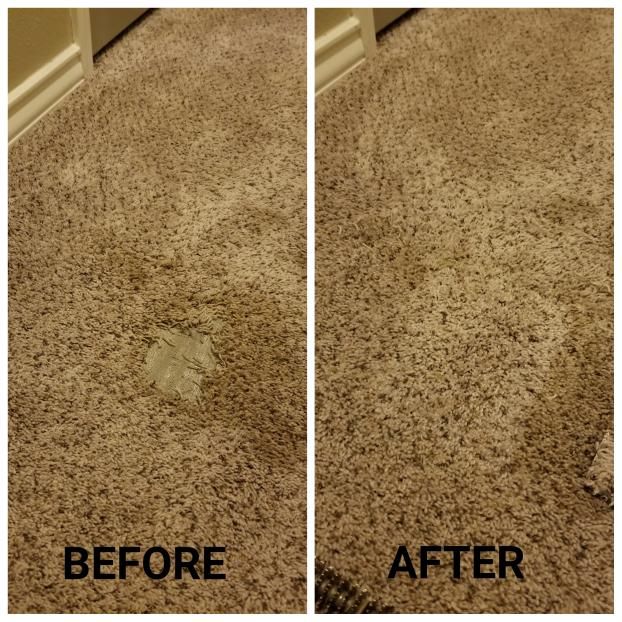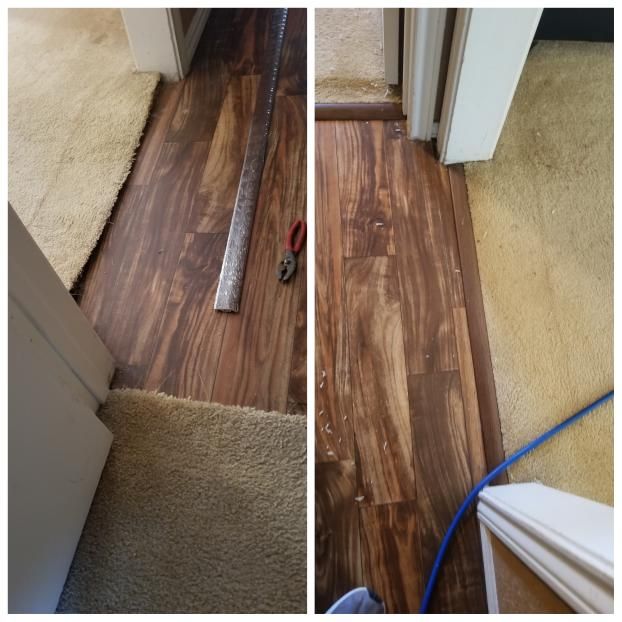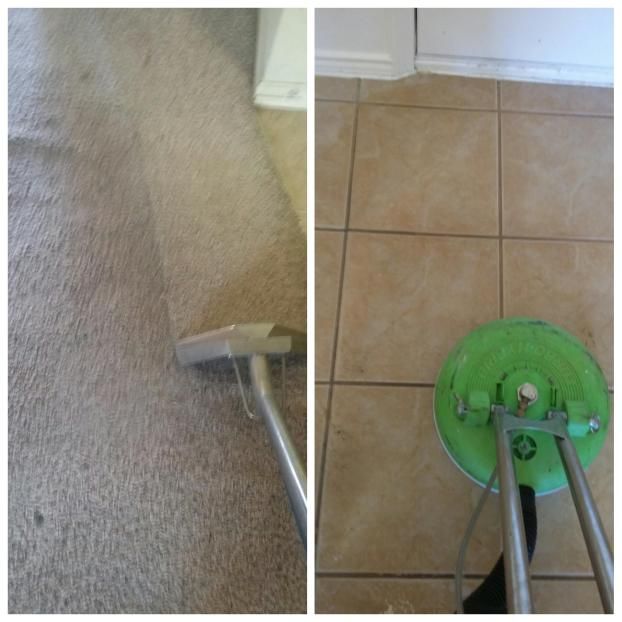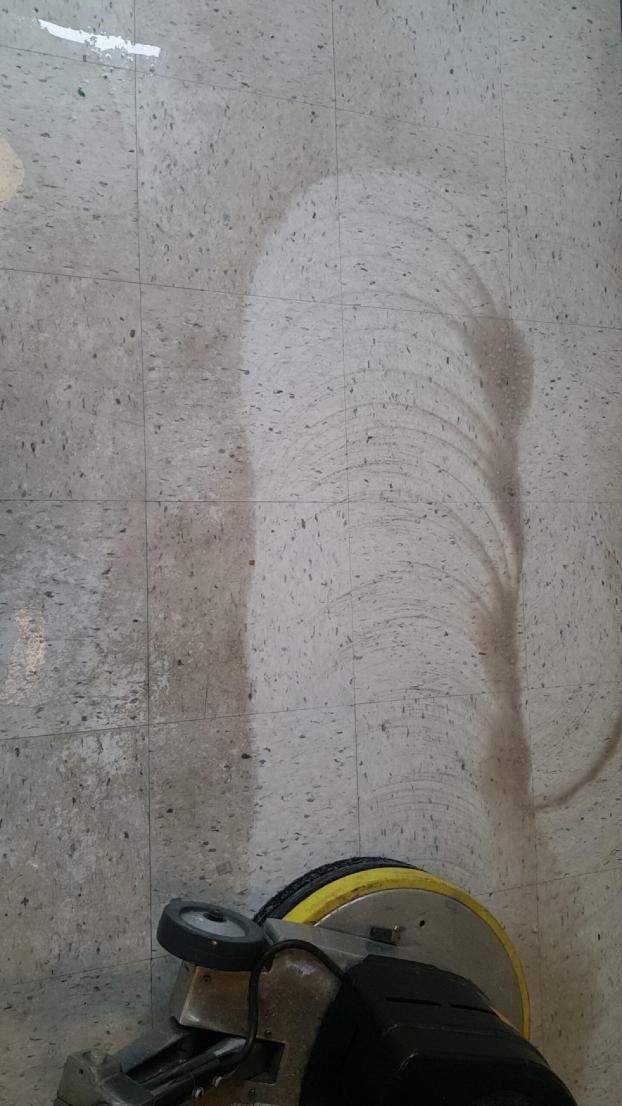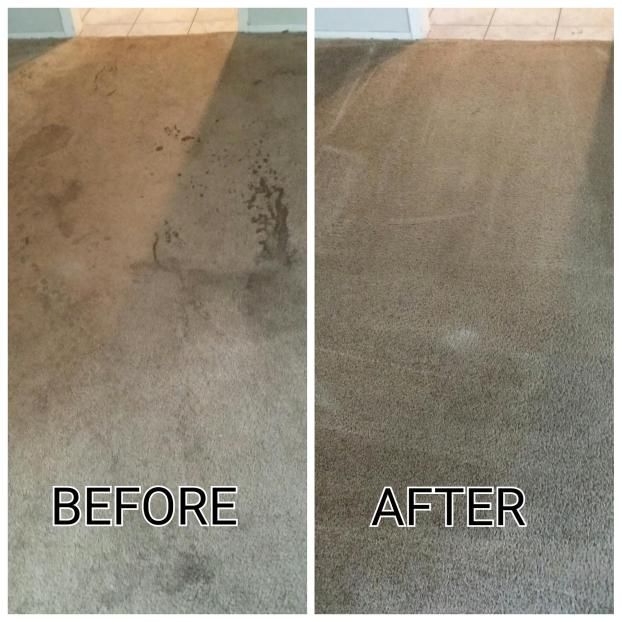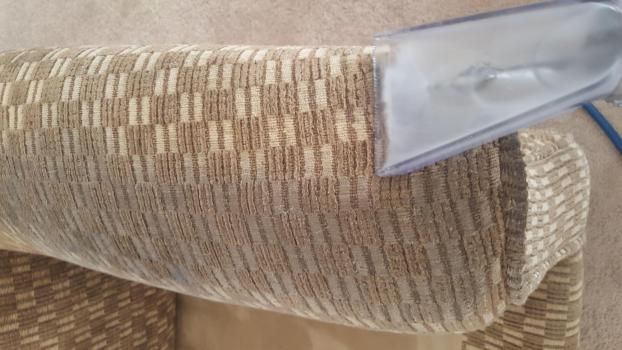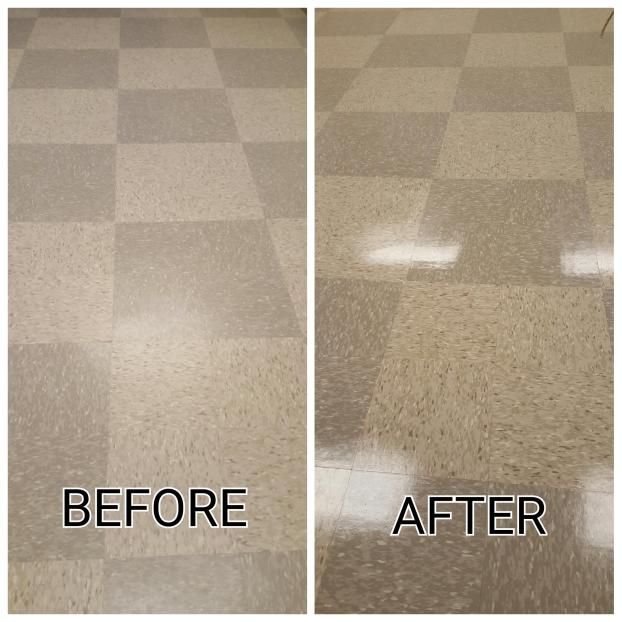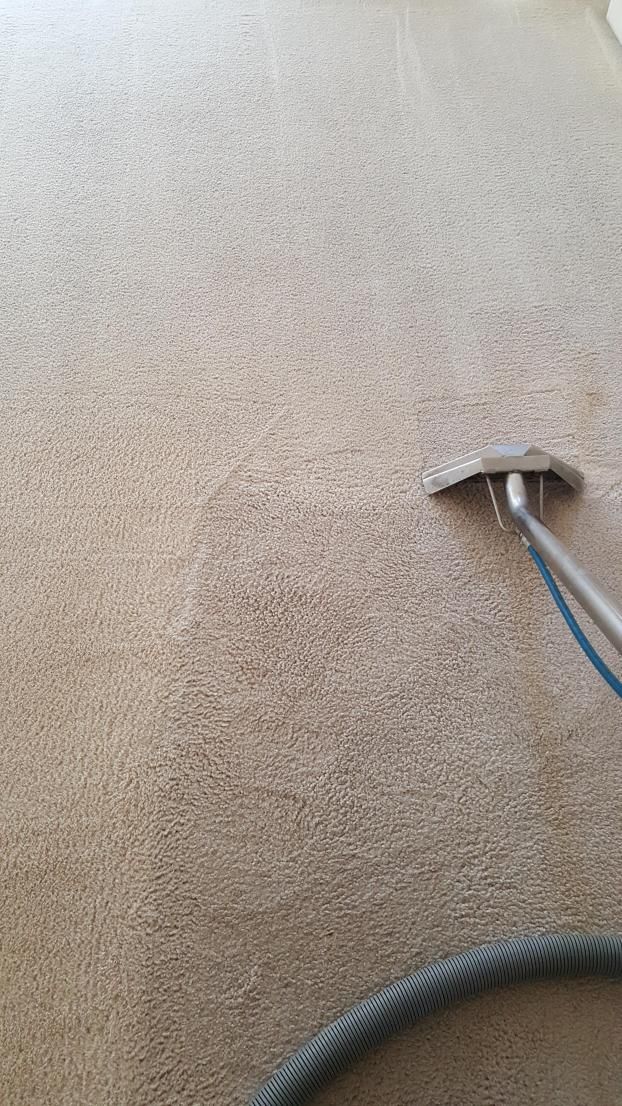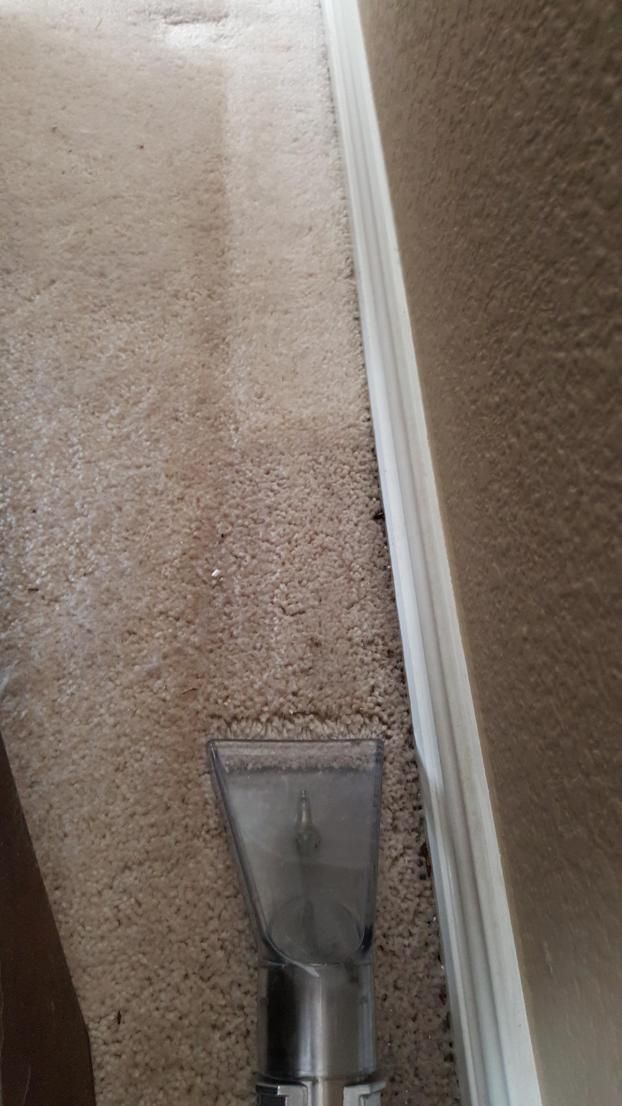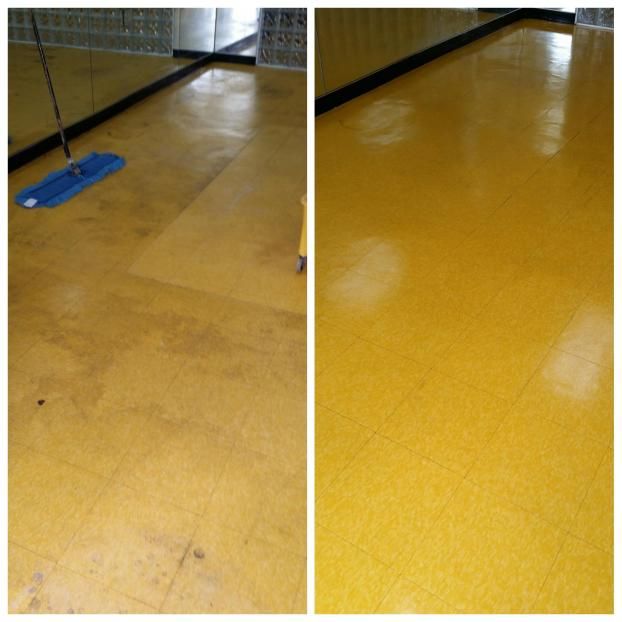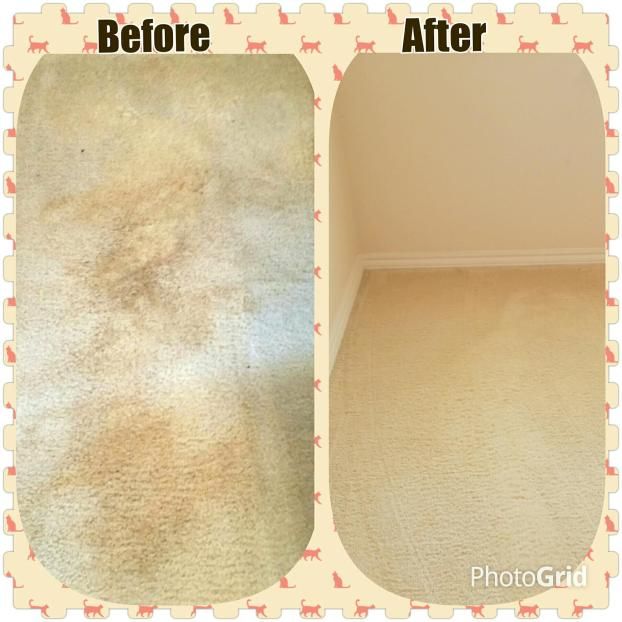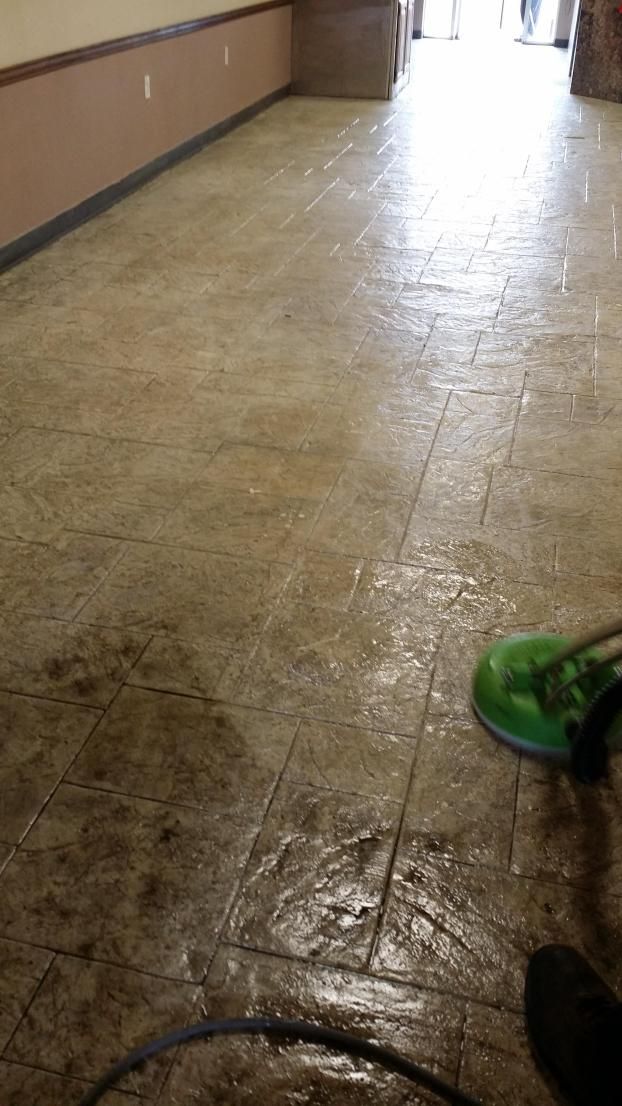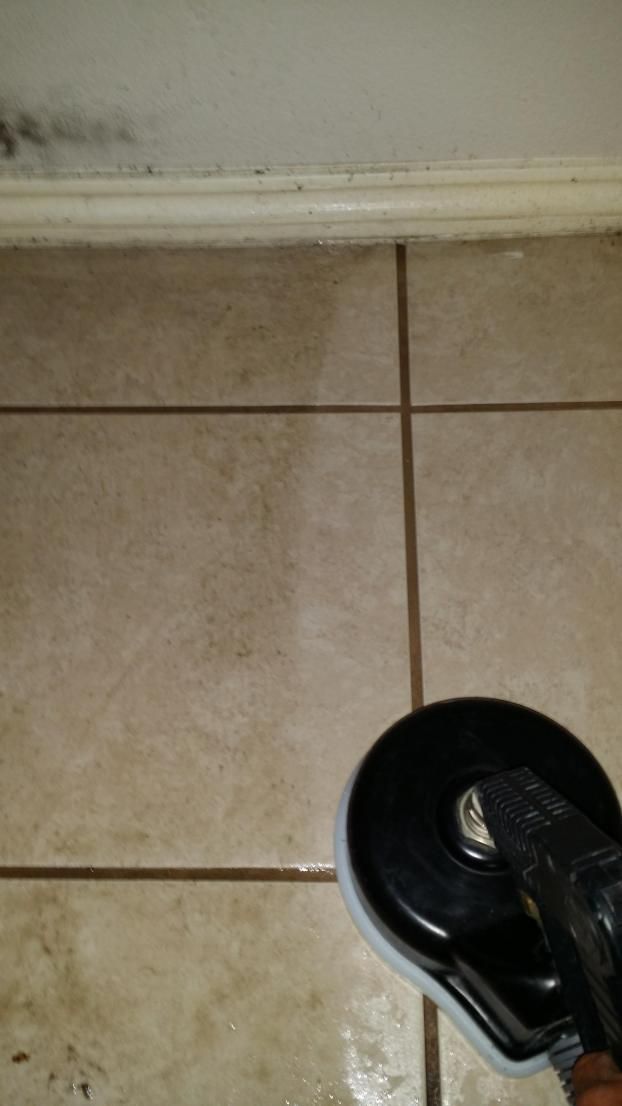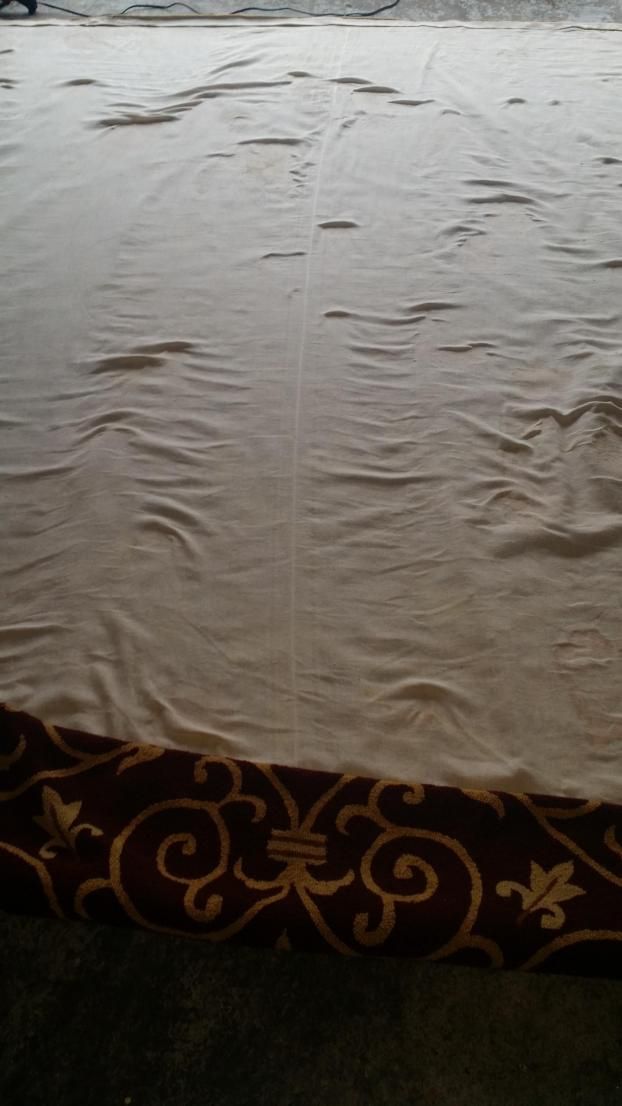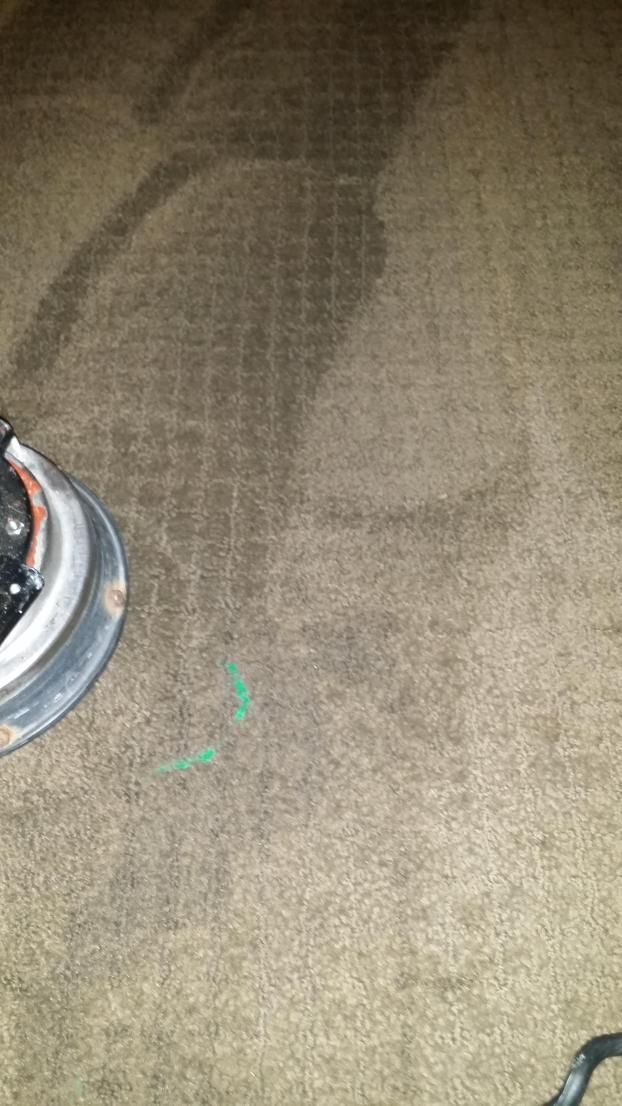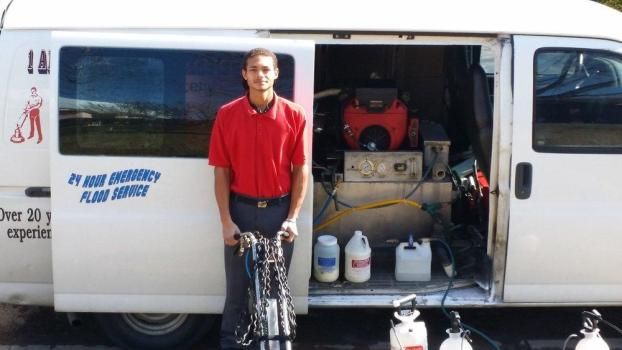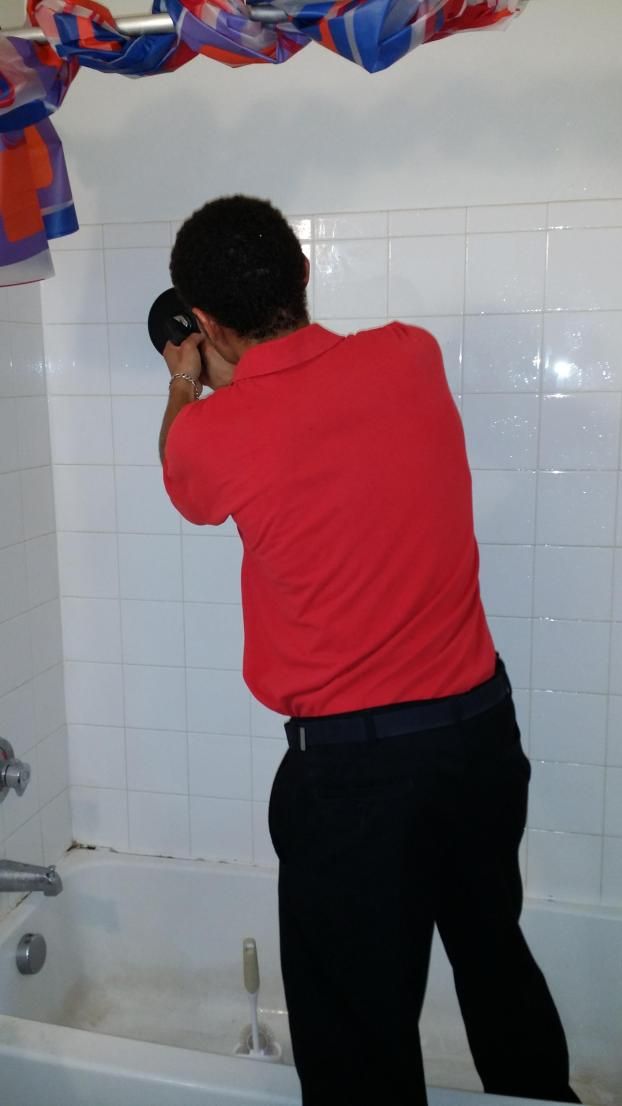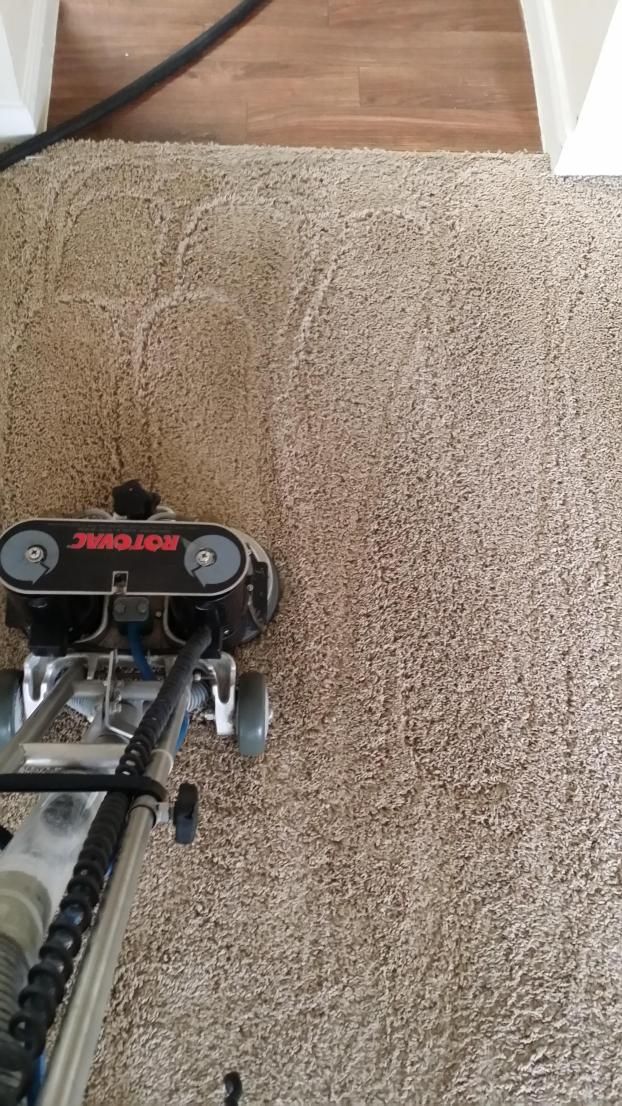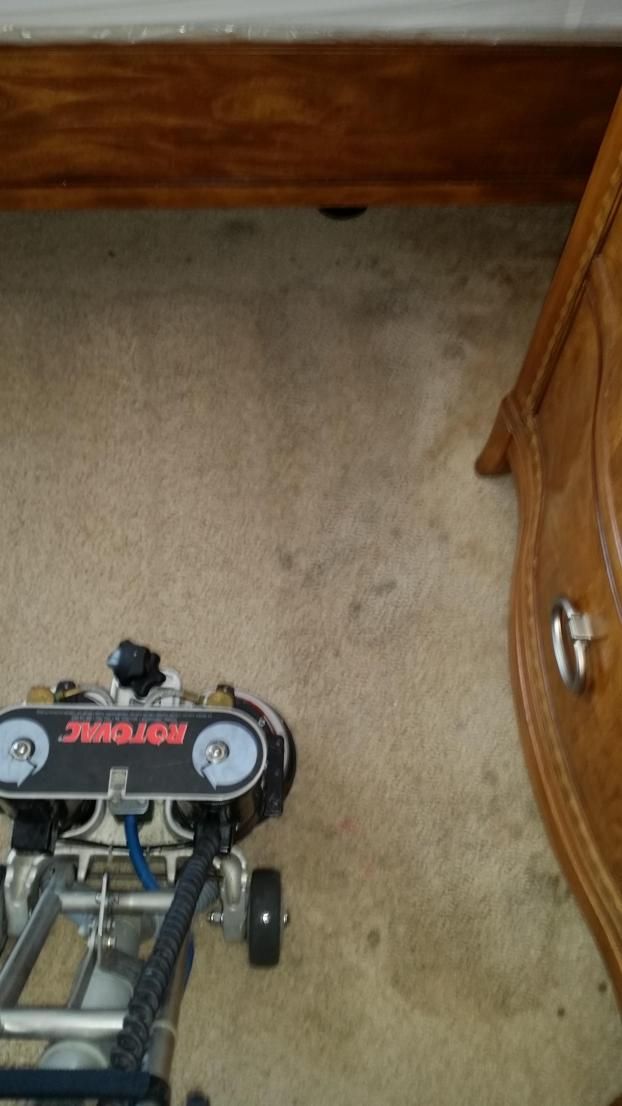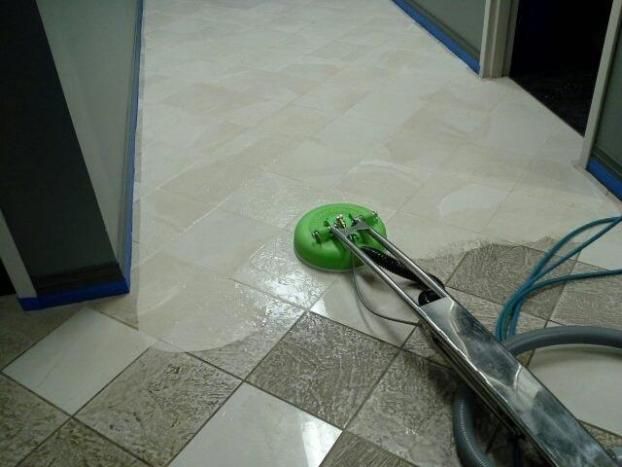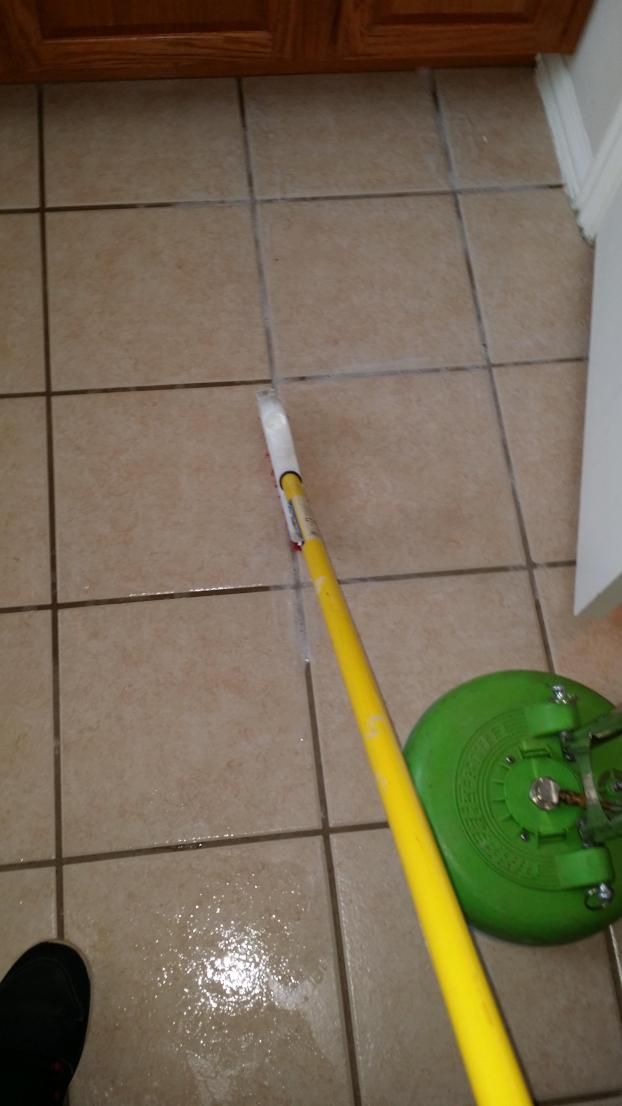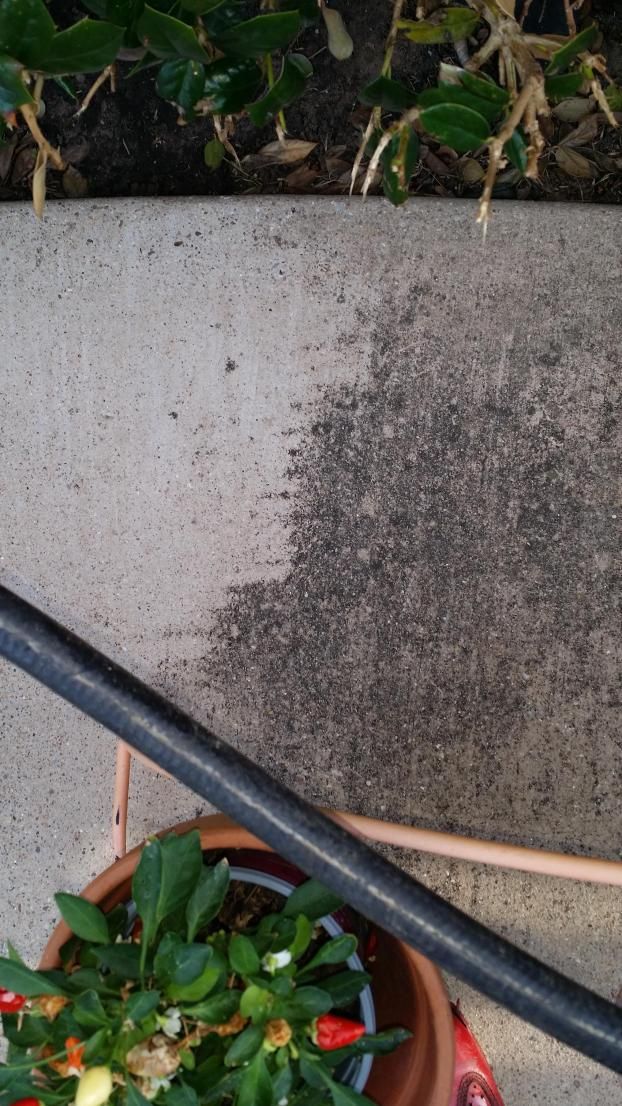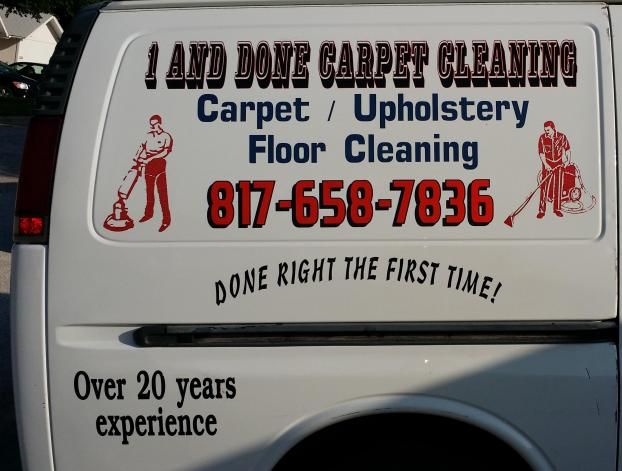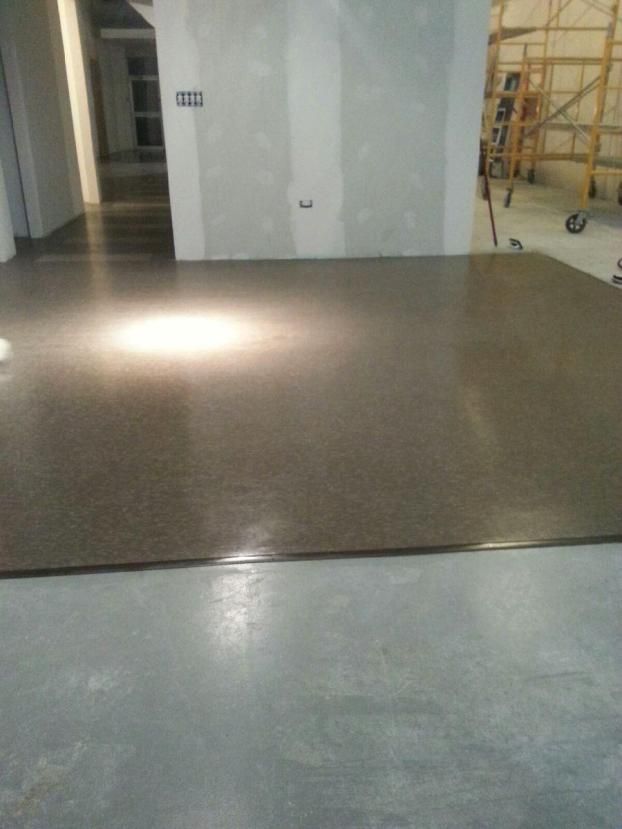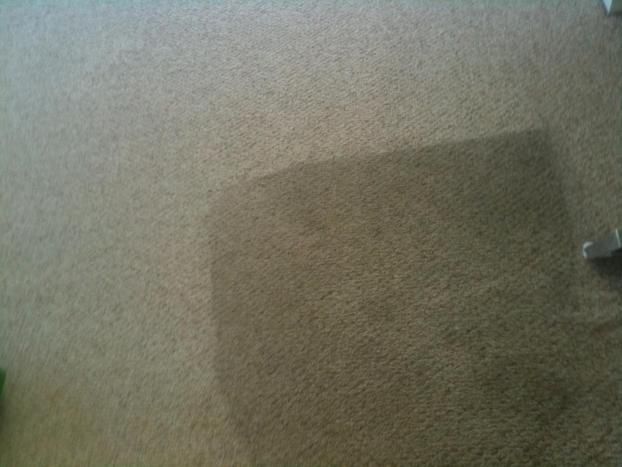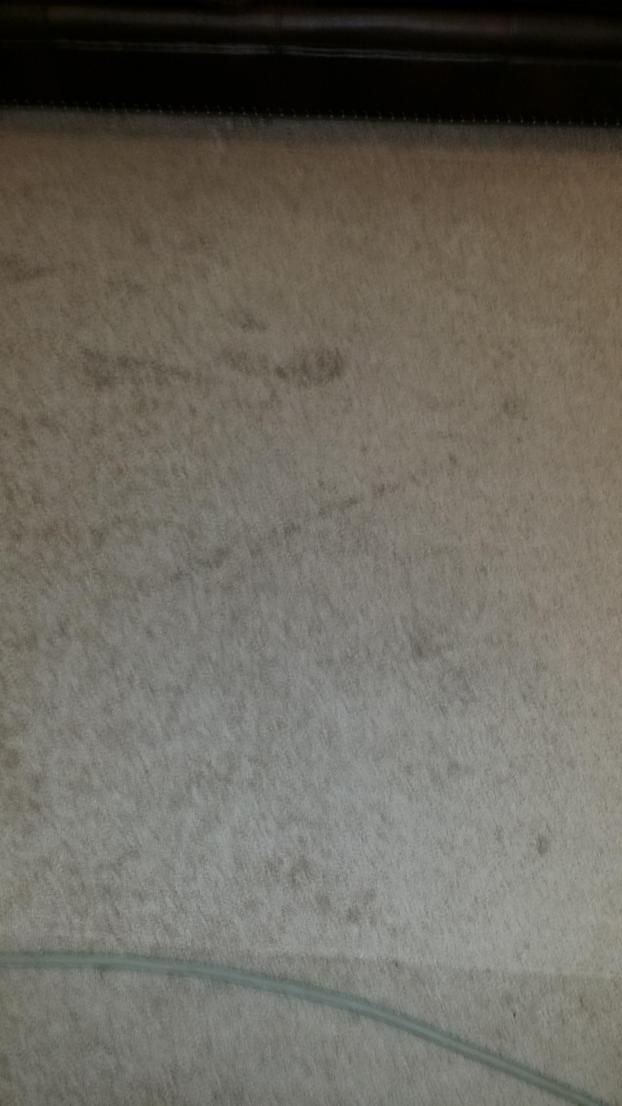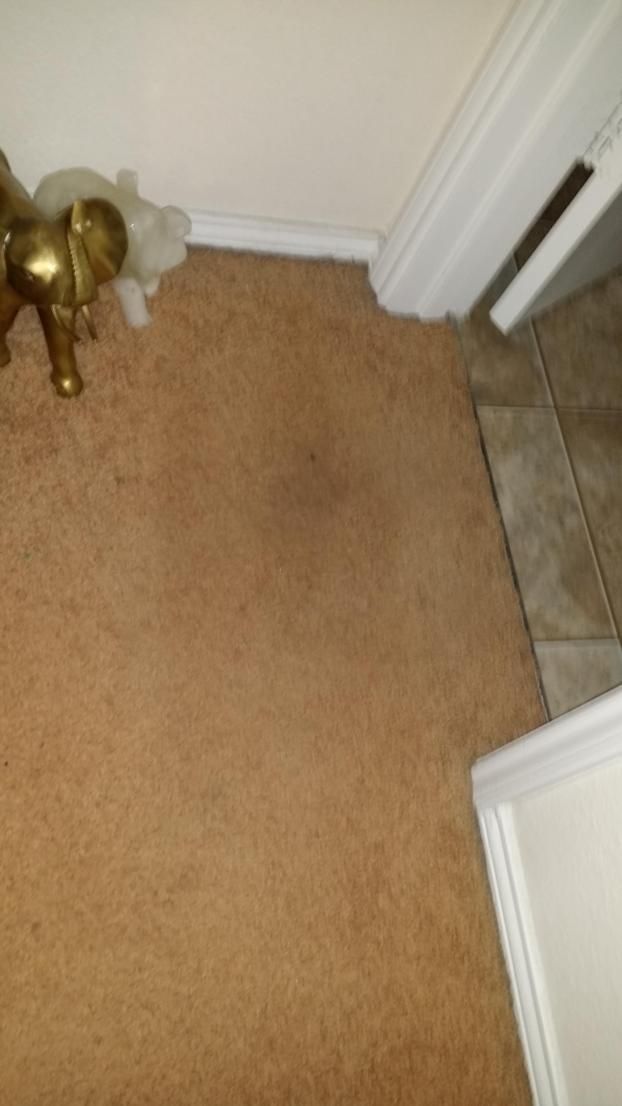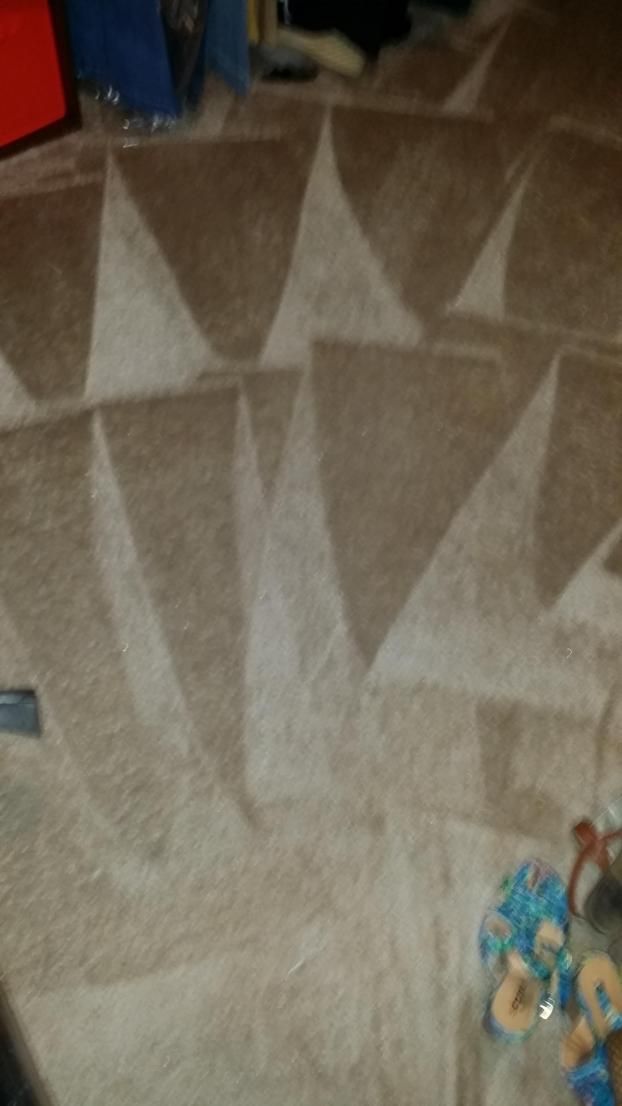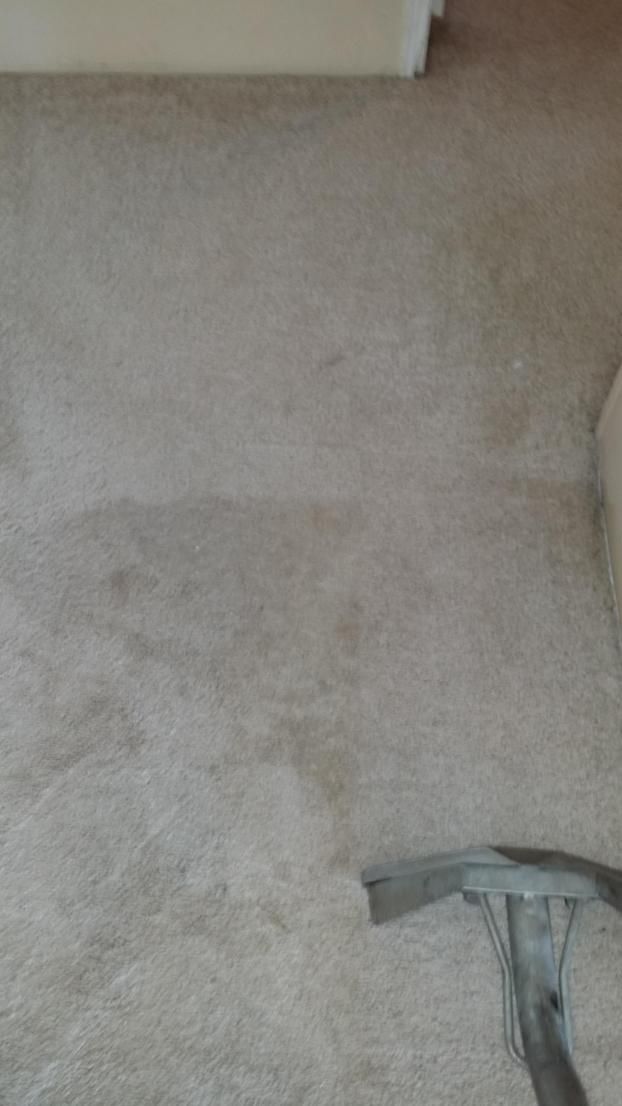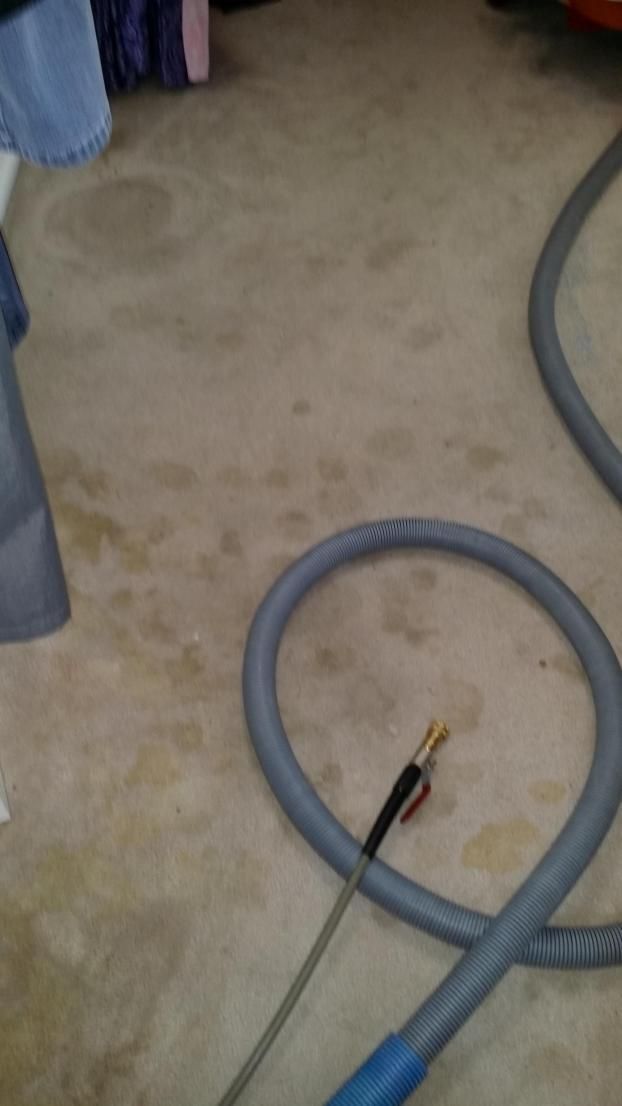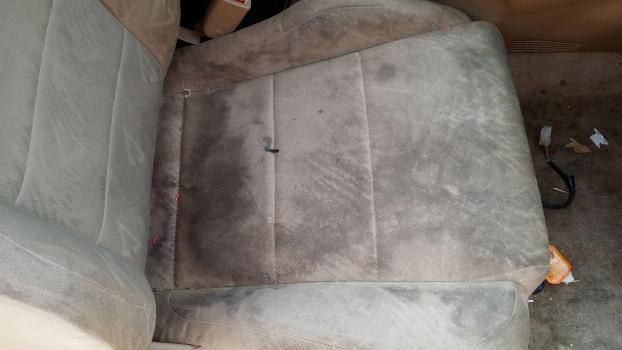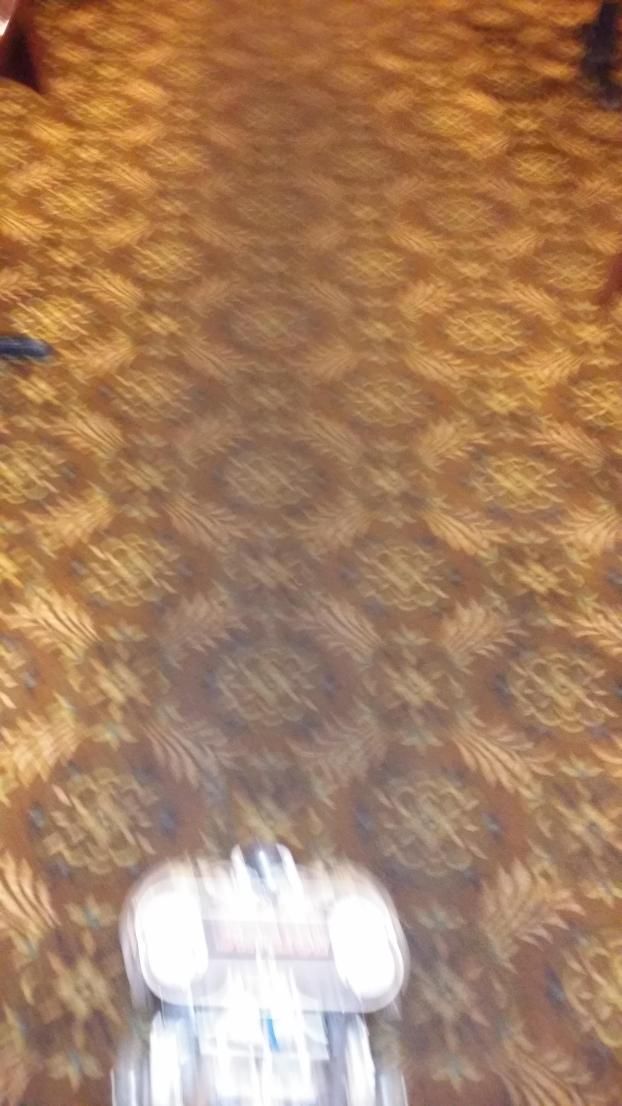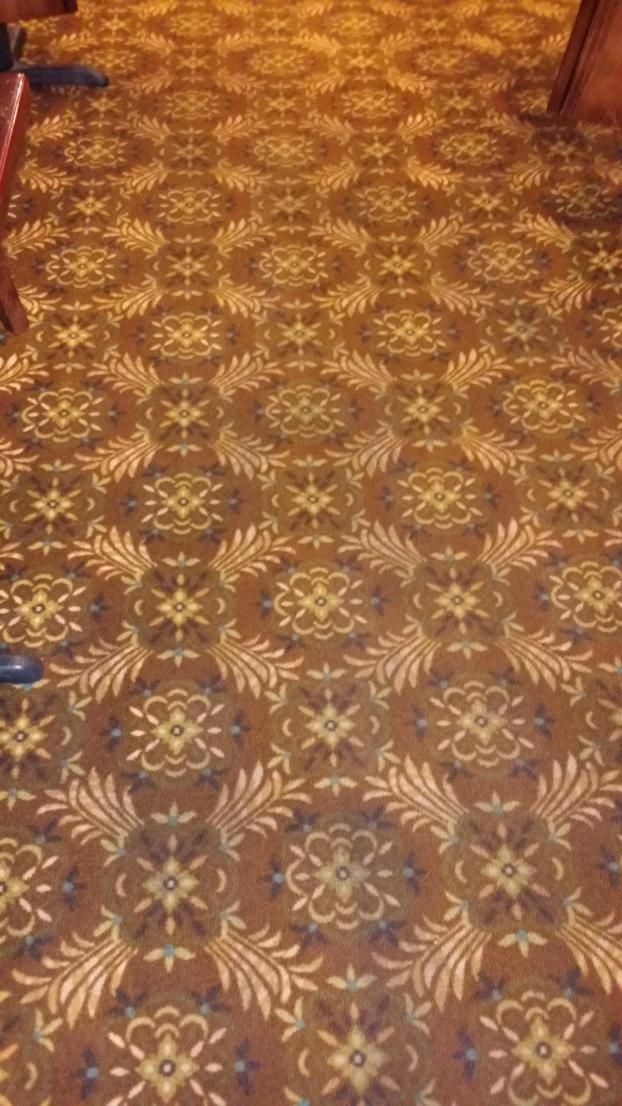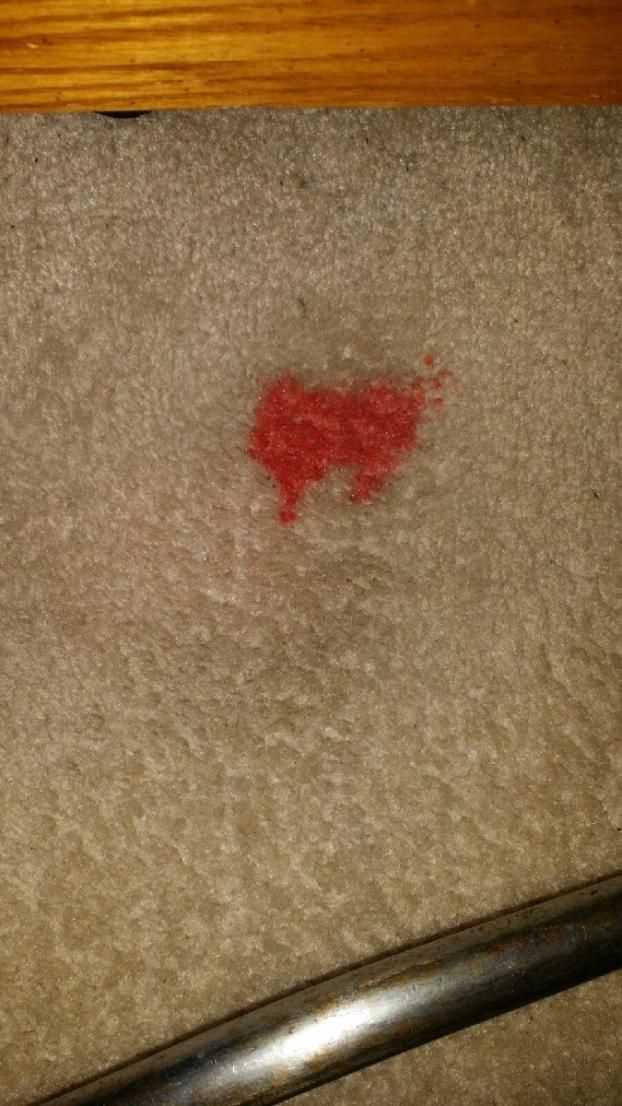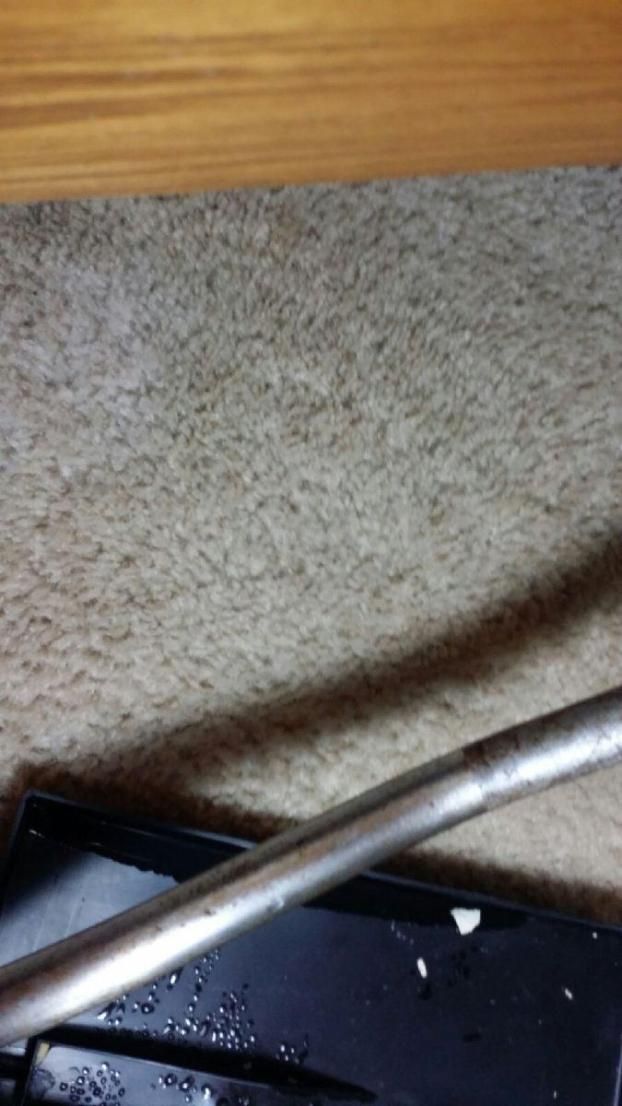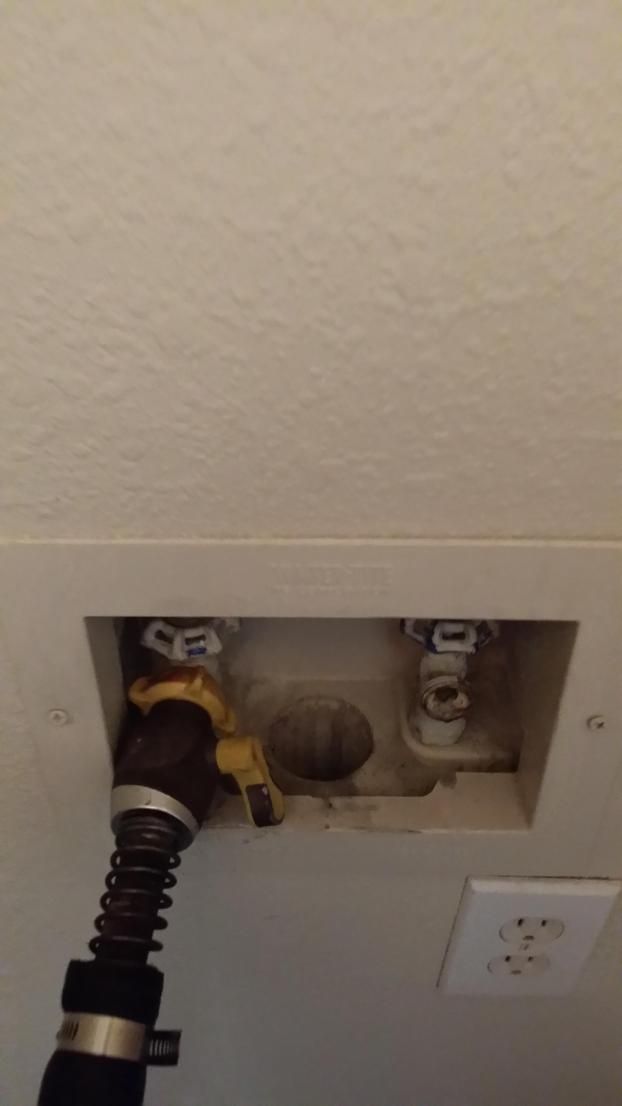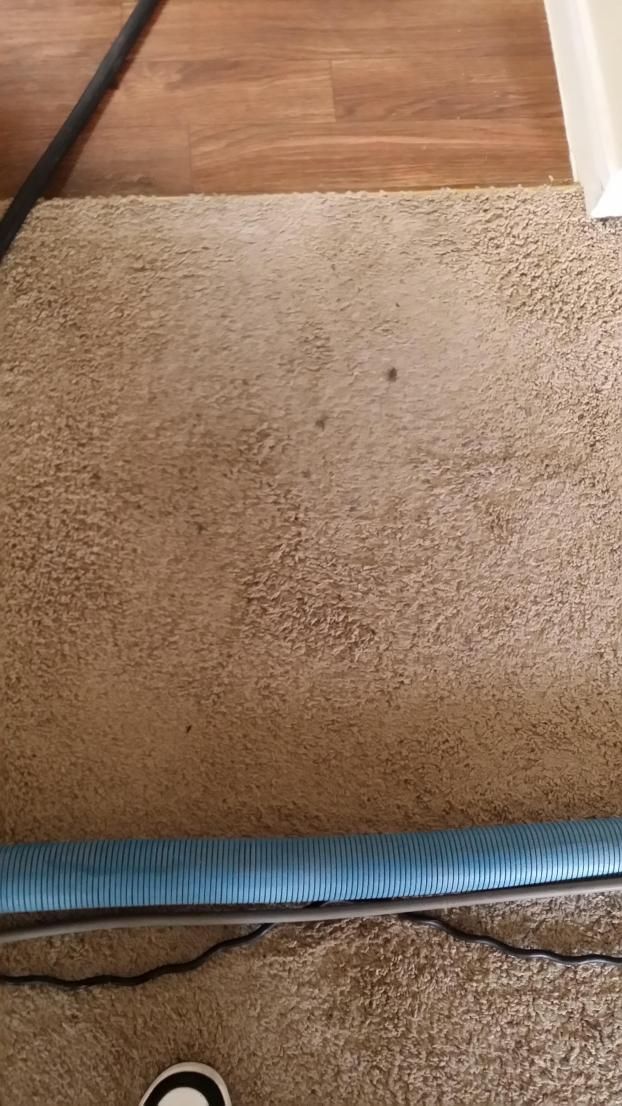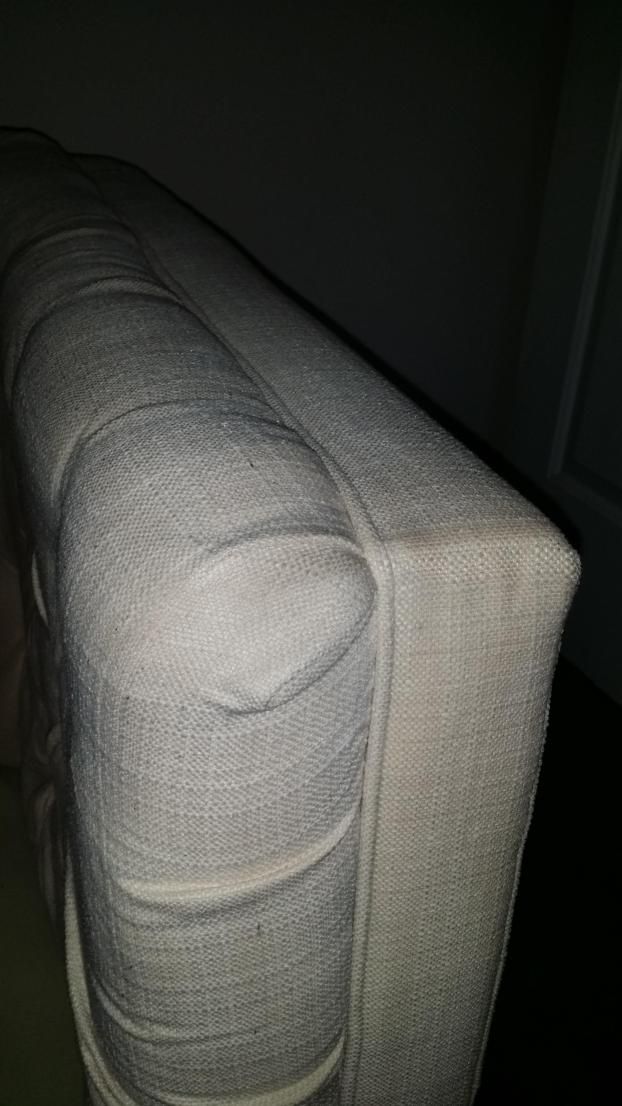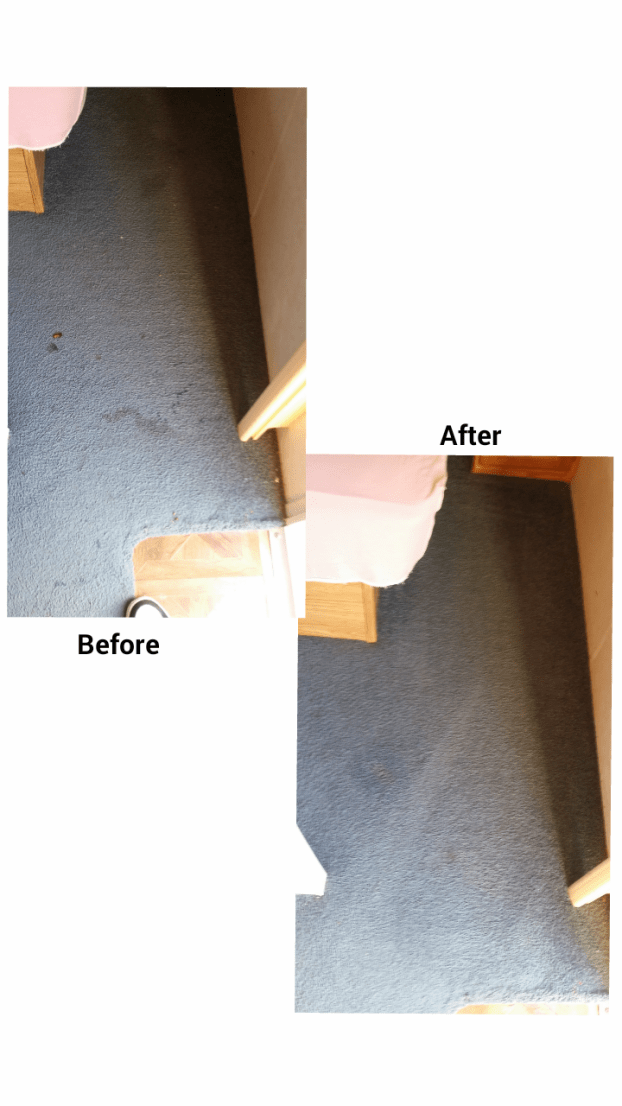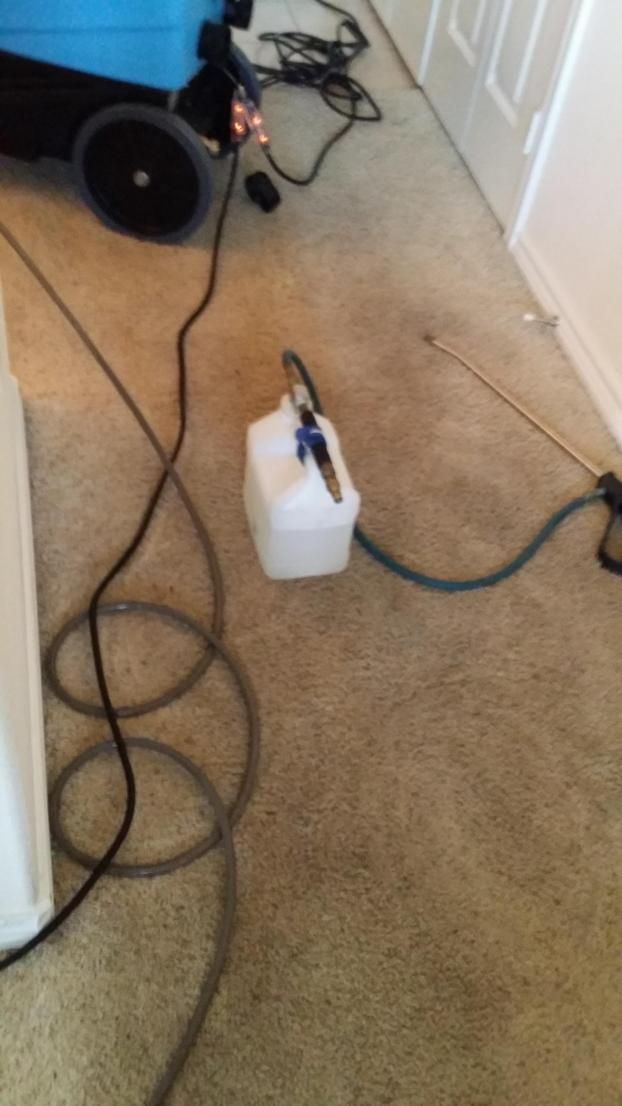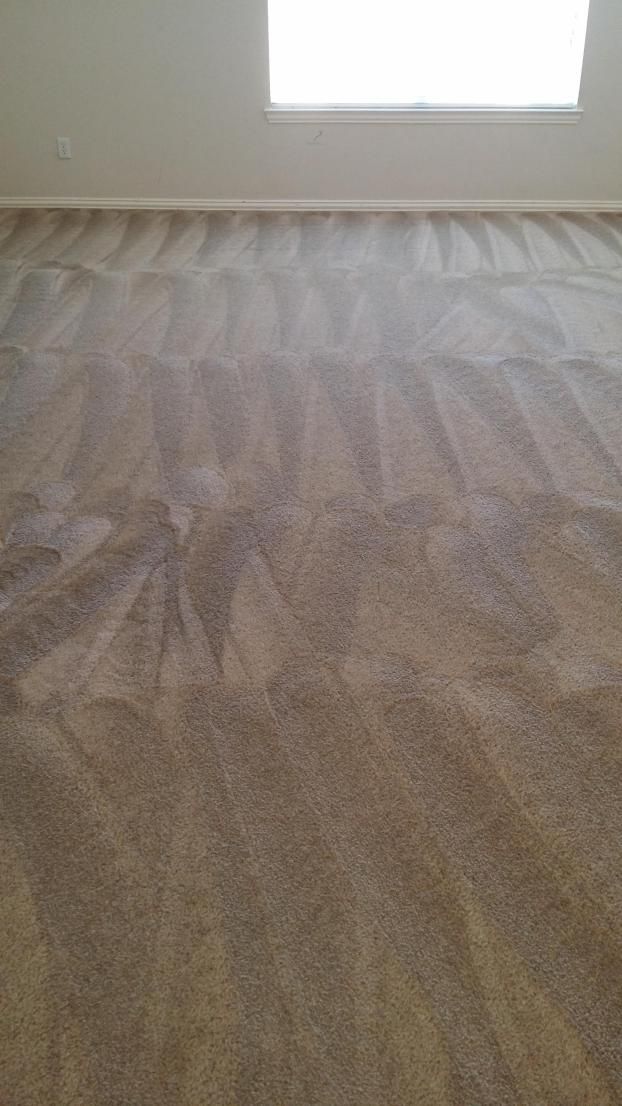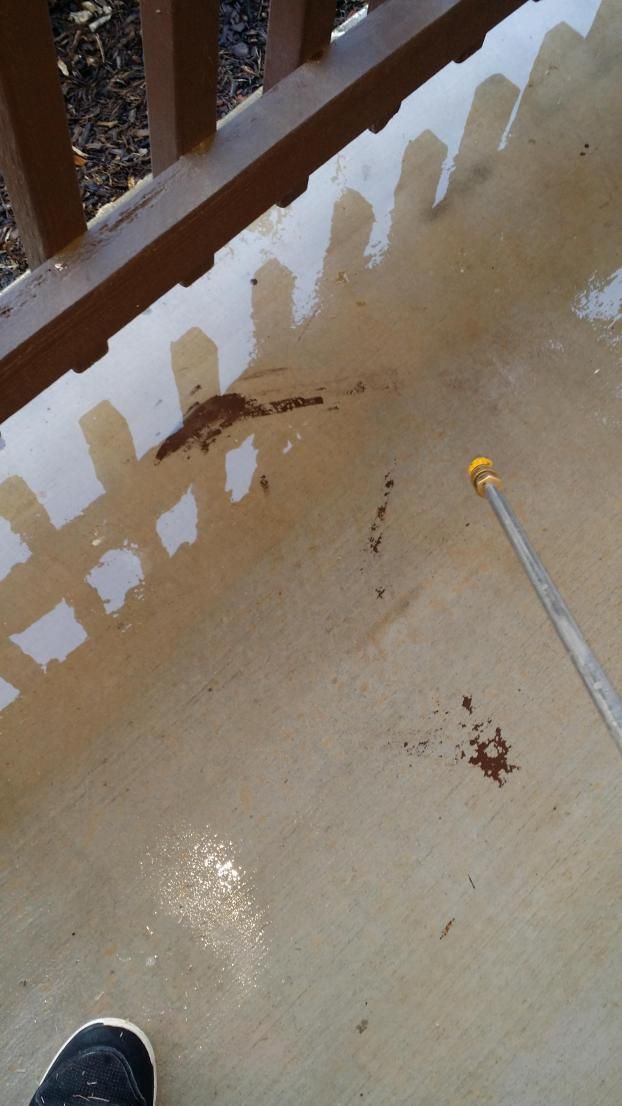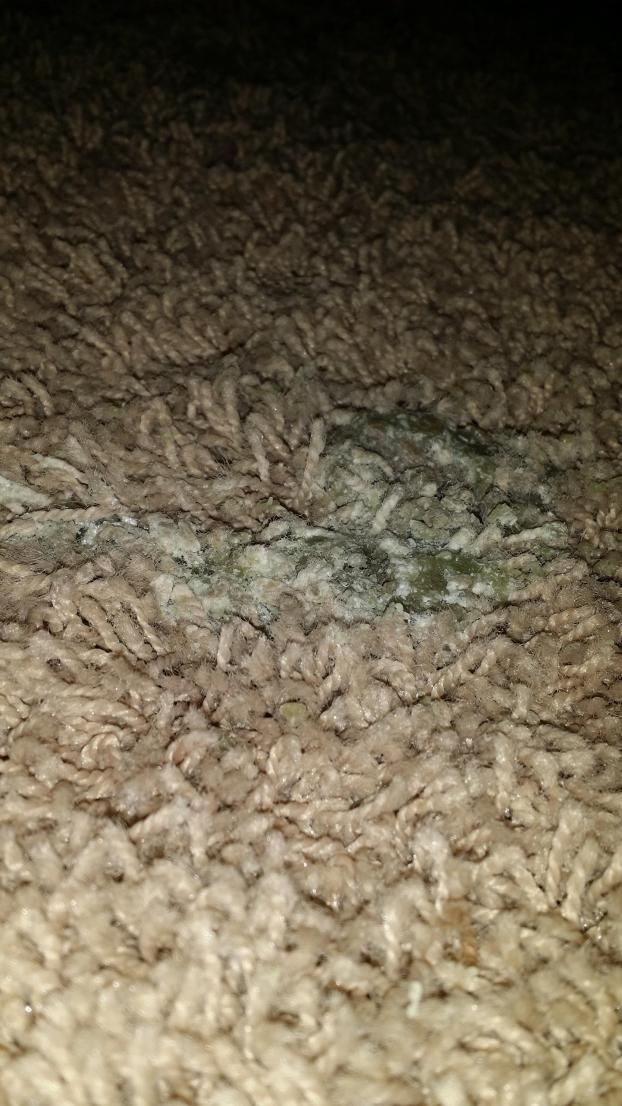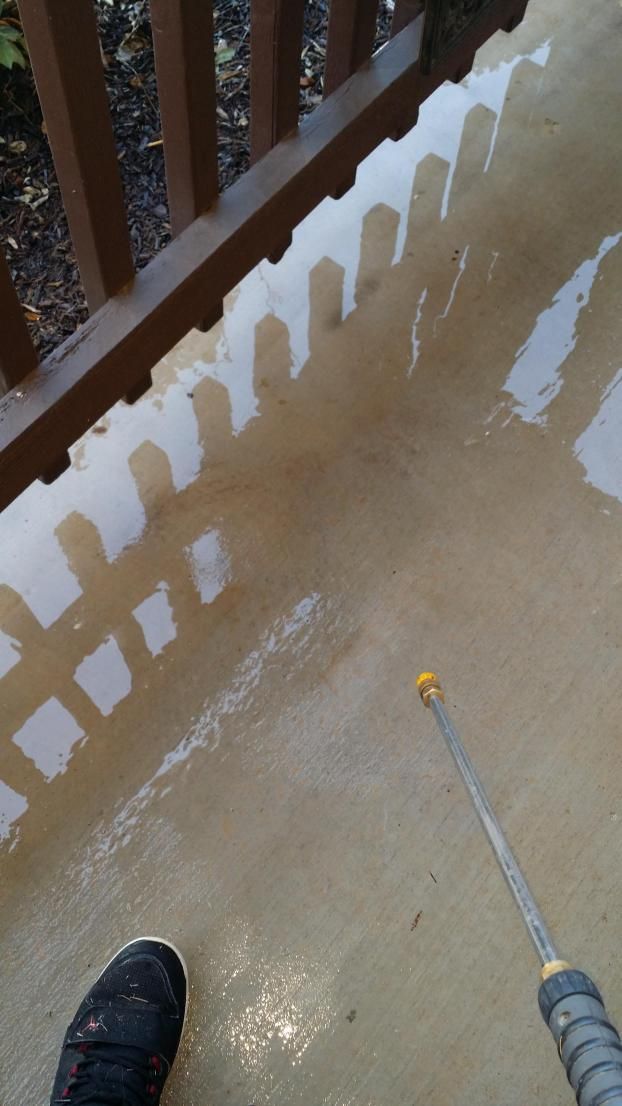 Another seamless patch, and another happy client!
Mon - Fri: 6:00am - 7:00pm Sat: 6:00am - 7:00pm Sun: 6:00am - 5:00pm
They stripped off some wax my wife applied to our floors. It began looking flaky and yellow and we were so worried the floors were ruined. 1 and Done took it off with ease!

Had 1 and done remove some build up gunk on my hardwood floor that my wife had been putting on for months. We thought our floor was ruined but they saved the day. They also cleaned our carpet better than anyone in the past ever has

On time. Explained the process thoroughly over the phone and in person. Most of all, my carpet is cleaner than it has been in over a year. All at an affordable price

THE best carpet cleaning was service I have had. The tech was very knowledgeable, and exceeded my expectations. Reccomend A+++

- Craig Lester. 3/13/2020

Great service very friendly snd professional. The price was great and they didn't try to talk us into having thing done we don't need. My carpets look great.I will be using this service again.

- Spiritual Tee 4 the Recovering Lifeaholic. 3/12/2020

Hands down, best customer service and carpet cleaning I have had in atleast 5 years. I found my go-to

Excellent service. The technician paid close care to how well he cleaned my carpet. The carpet was horrible but when he was done, the majority of the carpet looked like it was new! Highly recommend!

- Rodreques Lemon. 2/16/2020

My eyes deceive me! I could not believe the nasty stains david was able to get our of my carpet! The amount of time and attention to details he put in was outstanding

- Jasmine Maulding. 2/10/2020

As a small business owner, this review and others mean a lot. David and I were talking about how important online reviews are these days while he cleaned my couch. So I made this just for him. Not only did he do a thorough and detailed job on my sofa, he was very kind. Will use in the future and will highly recommend to all my friends and family. Word of mouth goes a long way!

- Jared Perkins. 1/26/2020

THE BEST carpet cleaning in fw metroplex! Won't disappoint!

- Deseray Montes. 1/24/2020

1 and Done Carpet Cleaning removed stains my previous cleaner could not. I also had then patch 1 spot where my dog had torn the carpet. I can not even notice it at all. Very punctual and explained whole process before beginning.

- Margaret Phillips. 1/24/2020

Honestly there is nothing bad to say. 1 and Done carpeting is great. From the quote to the service it was all A+. Charlie showed up promptly and ready to work and did an amazing job! Truly recommend and will rehire again in the future!

- Valeria Jimenez. 1/21/2020

THE best company we have had the pleasure of using for our home. They were so kind, professional, and paid very close attention to details such as getting every part of my exposed carpet. Thanks David

Best company we've had to do our floors. Point blank. They took their time and did not rush to get in and out and charge me an arm and leg. Recommended.

- Justice Almaguer. 1/8/2020

Me and my fiance absolutely loved David and his helper. They did an outstanding job on our carpet all while being personal, and sociable with us. They really made us feel comfortable in our home. Love you guys!

- Charley Scottish. 1/2/2020

Had them come to my home and clean my mattress , they did an amazing job . Would definitely recommend. Price was very reasonable in comparison to other places I contacted.

Remove stains from my 20 year carpe. That I did not think would be able. I will call in 6 month again

- Montey Williams. 0/22/2020

David gave me a great price over the phone and the job he did was outstanding. He took care to not scratch my baseboards. Which I specified over the phone. I will use them again.

Best steam cleaning around in fort worth. Been using them for years now

- Tammy Hutchison. 0/9/2020

Great team work. My tile and grout never looked so refreshed and new since we moved in. Awesome

I never leave reviews but I made this account specifically to leave 1 and Done Carpet Cleaning a review. My tile and grout was done properly and professionally the first time! The grout looks brand new

- Christine Alexander. 0/1/2020

Every aspect of my expectations were met with my cleaning. Recommendable 100%%

- Paula Cervantes. 11/29/2019

1 and done saved the day! I was preparing my home for a Christmas Party and the entry hall tile as well as my old carpeting was very dirty!! 1 and done did an amazing job. Actually My carpet needs to be replaced. However, by the time 1 and done finished it looked amazing. Spots my family members attempted to remove with carpet cleaner rental machine didn't scratch the surface. I remembered the b4 and after pictures on 1 and done's website and thumbtack and immediately scheduled a carpet cleaning. I was not disappointed. My carpet really looked amazing. I felt very proud of my home. Carpet no longer looked neglected. A member of the Texas State House of Representatives attended the party and I felt great about my floors! Turns out that the special carpet cleaning equipment 1 and Done uses is state-of-the-art and runs circles around other carpet cleaners. I feel Blessed to have found 1 and Done. My Christmas Party event was a success and I had no worries about my floors! THANK YOU 1 and Done!!! 😅😀😀😁

- Jeanette Lee. 11/24/2019

My wife found them on Yelp and told me to call. I got some info on their carpet cleaning process and prices. The gentleman I spoke with was very professional and knowledgeable. The scheduling was super easy and convenient. Lastly, the service was outstanding. They removed every problem stain/area fully. They more than deserve this 5 star!

- Jake Foster. 11/11/2019

THE best cleaning I've ever had on my carpet. I called bigger companies in the past but 1 and Done Carpet Cleaning realllllly knocked it out of the park! The whole process from calling and scheduling to the appointment date was a breeze. They have earned a life long customer.

- Haley Scott. 10/30/2019

I spoke with David over there phone. Explained to him I didn't think the carpet could be cleaned but he insisted to let them try it anyways. He saved me lots of money and I was very shocked at how clean it turned out. Will be using them for all my rental properties in fort worth area

- James Buster. 10/17/2019

Thank you guys for the best possible job on my tile. Amazing different!

- Martin Akbar. 10/13/2019

Thanks to "1 And Done Carpet Cleaning", for being the "BEST" carpet cleaning service I have ever used!! Charlie was very knowledgeable in his profession and I was very impressed with his expertise and it was done in a timely manner. He even worked on extra hard stains that I thought would never come out. Carpet looks new again. I will never use any other service other than this company! Ask for Charlie as he was so nice, easy to talk to, and he did an amazing job! (Great price too!)

- Rosalind James. 10/11/2019

Simply amazing job on steam cleaning my carpet. I can now feel at ease letting my newborn crawl around again. Stains and musty odor from previous owners are gone

- Miranda Jimenez. 10/3/2019

I was ready to rip my old carpet out and replace in my rental house. I found 1 and Done Carpet Cleaning online and saw the great reviews so figured I would try professionl steam cleaning first. Boy and I GLAD I did! Saved me so much $$$ can probably get another few years out of this carpet

- Tyler O'Donald. 10/3/2019

Customer service outstanding. We noticed a small spot re appear the day after the cleaning and called back. David immediately booked me the very next day and came and fixed the spot no questions asked. It's been a week now and it has not came back. Hard to find that kind of customer support these days!

- David Heisman. 10/2/2019

Thank you my carpet looks so good

- Brenda Goodman. 9/30/2019

Very particular. Got all the spots out that I was concerned woudlnt. Last company could not remove them or they did not try hard enough. Thanks again 1 and done

- Abner Marquez. 9/28/2019

Great service. Excellent work eithics.

- Daniel J Cunningham. 9/26/2019

Charly is very well trained and highly professional. He seems to love his job. He cleaned my tile and grout and I couldn't be more pleased! I forget what color my tile was SUPPOSED to be

- Justin Sexton. 9/26/2019

David and his helper make their work stand out from the rest. He went above and beyond for me. After they were done Cleaning I noticed a small spot that they missed. He immediately jumped and fixed it right away without issue! Look at their reviews they speak for themselves

- Gloria Nolan. 9/23/2019

David and his helper did a wonderful job re-stretching my carpet at even more wonder price! Definitely give them a shot! -T

- Trevor Whithers. 9/14/2019

Awesome workmanship from these guys. I could not believe how well my carpet turned out. I was referred by a neighbor and glad I chose them!!!

- Stewart Presley. 9/6/2019

- Jesse Bickerman. 9/2/2019

Outstanding service from these guys. David was very courteous and professional.

- Kristy Johnson. 8/26/2019

Pleasant experience every time

- Brenda Hoggs. 8/15/2019

David and Terry are great! They cleaned my carpet so well we have changed our mind about replacing it! They use heavy duty truck mounts and I just couldn't be more pleased!

We had our carpets, tile and rugs cleaned! Awesome job! Highly reccomend this company! They knew what they were doing, thats for sure! Even removed pet stains and odor! Thanks again!

- michael forrest. 8/6/2019

Always does an amazing job! Has my carpets looking fresh and brand new!

- Fazli Berisha. 7/8/2019

Highly recommend! Great work and customer service.

Thanks for all of your help with our carpet. Charly was a wonderfully polite and respectful young man. He really was very knowledgeable and helpful; he fully explained to us everything he was doing and why. He, like my wife and I, was really surprised that the carpet came as clean as it did. Thanks Charly for all that you did for us and all of your hard work..We will definitely be calling you and your company again and will really sing your praises to anyone and everyone.We highly recommend this company and Charly.

- rickey Solkema. 7/2/2019

Had my Carpet replaced by 1 and Done. The process could not have been easier. David came out, gave me a estimate on cleaning and replacing 1 room. The price was reasonable and the job was done correctly and efficiently.

- Mary Johnson. 6/17/2019

Amazing job! I saw results that I didn't think I'd see! Reasonable price, on time and efficient! We have pets and our puppy left stains and Oder in our carpet. You would have never thought so now! Thank you guys so much!

- Corbett Bitner. 5/21/2019

Awesome experience with David and his helper. They stretched my carpet and cleaned it after. It is so nice to not see those ugly wrinkles anymore! Fair pricing as well!

- Charles Smith. 5/2/2019

Exceptional work. Superb results. Excellent price. Highly recommended.

- Neil Slattery. 3/23/2019

1 and Done does an amazing job! Very thorough and amazing customer service! My carpets looked brand new after the cleaning , all my pet stains completely! The prices and service are unbeatable! David is excellent! I highly recommend!!!!

- megan jimenez. 3/16/2019

A small family company that focuses on helping its clients. Very flexible schedules arrived at the discussed time, performed work quicker than anticipated, low prices, and excellent attention to detail. Make sure you tell them exactly what you want to and where you want it clean.

- Luis Manrique. 2/29/2019

David did an amazing job on our carpets, quoted me a fair price, & was finished very quickly. He was extremely courteous & professional, was able to get us in quickly, & called / text me to confirm beforehand. I won't use any other company for carpet cleaning!

- Brittany Tarleton. 1/25/2019

1 and Done cleaned my air ducts and tile and grout. They stuck with their price over the phone and made sure we were happy before leaving the property! I will also be using them next few months to replace my worn carpet.

- stacey moore. 0/30/2019

David and his team installed 550sqft of hardwood in my living room after removing and hauling off the old laminate flooring. I must say the whole process took a few days but they were very precise with everything. They also quoted me the best price out of 5 other contractors. I also had them clean my carpet in my media room and again, I could not have asked for a better job. Highly recommended!

- Darrel Hatcher. 0/27/2019

I recently purchased another home. I called 1 and Done to clean all of my carpet and tiles before I moved into my new (3 year old) home. Not only did they completely nail it cleaning my new home before I moved in, they also cleaned all of the carpet, tile and even shower tiles in my old home! Amazing job!!! 1 and Done customer for life! Jackie P. North Richland Hills

- Jackie Papas. 0/24/2019

Awesome customer Service. Friendly and fast. As a Realtor in the DFW area I am always looking for contractors that offer excellent customer service and quality. Nailed it with this company!!!

- Paulita Gordon. 8/10/2018

David and his partner did an awesome job. The first time we used the company and we are very happy. They showed up on time, the work was quick and they were very professional. We'll certainly use them again in the future. Thank you!

This is the second time I've used this company! I have a few properties that I lease to tenants and after some have moved out, I was in desperate need of carpet cleaning. 1 and done scheduled me in on short notice and was very professional! I highly recommend this company

- Jess Whitbeck. 3/18/2018

Very couteous and flexible in setting up the appointment. Arrived very timely (a little early even) and worked diligently while there. Was professional, polite and thorough. I will use them again in a heartbeat!

- Joyce Morgan. 3/16/2018

David did a great job cleaning the carpets at my rental property! This will be my go-to carpet cleaning company from now on. Great pricing and very helpful, couldn't ask for more! Thanks again - Debbie

- Riddle Family. 0/12/2018

David did an outstanding job! We have not had our carpets professionally cleaned in a long time and they looked really bad. They are beautifully cleaned, including spots we thought would never come out. Highly recommend this service - punctual, professional, and affordable!

- Hana Laurenzo. 11/21/2017

The guys came in on time and got the cleaning done in a timely manner. Very friendly and professional. We moved into a house with very gross carpets and they look SO much better after cleaning!! My husband and I couldn't be happier with the end product. David also replied to all of my messages very quickly, so I was able to get answers and scheduled in a short period of time.

Very precise, puntual and did an exceptional Job! Michael you were great and we appreciate you extremely!

- Guadalupe Sims. 9/30/2017

I was shopping for a local carpet cleaner and contacted a handful of companies. 1 and Done was by far the most detailed, thorough, and ACCURATE (No hidden fees and no attempts to upsell after they got in the door) with their quote and was sure to answer all of my questions in detail. Dave was able to fit me in under very short notice and a very short window. Customer service was on point during the entire process. Garrett arrived ON TIME ready to get to work. He too answered my questions and even worked around me. I highly recommend 1 and Done and will continue to use them for all my flooring needs.

- jen overstreet. 4/17/2017

Thank you David. You did a fantastic job on my carpets. They look great. I will tell everyone o know what a good and professional job you did. Just to let everyone know. This was a Mothers Day gift. So if you don't know what to get your mom, have her carpets cleaned. She will love it. I do.

- Vicki Cantrell. 4/7/2017

David came out to my house short notice and did a wonderful job. My carpet looks brand new and my house has never smelled so good. He's very professional and his price is very reasonable. I would highly recommend 1 and done carpet cleaning to anyone.

- Vicki Whitbeck. 4/7/2017

I was very happy with the service that we received! I called late on Friday afternoon because my dog was sick and scrubbing wasn't getting up all of the marks from our children's playroom carpet. I can't believe someone was even there to answer my call! The crew arrived within the time frame specified, were polite and professional, and my carpet looks like new.

- Emily Haygood. 3/25/2017

David did an amazing job. We had another company come out prior and they did a horrible job. David was able to remove all stains that prior company did not and actually make the carpet look New and smell New again. Will definitely use him again. Also was very well mannered and professional. Thank you David!!!☺

- Diane Montgomery. 3/1/2017

Arrived on time. Tile and carpet look great. Very professional.

I had a great experience. The service was prompt, professional, and thorough. I will use them again. Thank you for your patience and willingness to work around the situation here at my home. I will recommend your service to people.

- Theresa Hill. 0/12/2017

I'm so pleased with how my carpet cleaning turned out! The pet stains are gone, and my floors have never looked better! Thanks again 1 and done! You're highly recommended!

- Katy Cantrell. 11/30/2016

They were very polite! The floors look great, reasonably priced and very quick.

- candice davis. 10/12/2016

We were very pleased at the work that 1 and Done did for us today! They arrived early and went above and beyond cleaning some old carpets! I highly recommend them to anyone wanting a professional job done on their carpets! The carpets came out better then I expected... I would use them again and refer them to my friends and family... Great job!

Very easy to get a quote from then schedule with. The technician was very professional and prompt. We are very pleased with the service and the cost!

- Jackie Pressley. 7/9/2016

A fine job of carpet cleaning on a 17 year old carpet. Looks more like the original color now. The fragrance from their solutions is very nice too. Very satisfied and recommend their service. Thank you.

On time on Sunday? No problem! David obviously is a serious business man that takes good care of his customers even on Sundays if he has too. Very professional, fast, and good! I would highly recommend 1 and Done to anyone in need of a carpet or floor cleaning. Great experience.

The carpets look great. They were professional and friendly and I would recommend their services.

- Brianna Rhodes. 6/11/2016

Excellent work. They arrived promptly, worked diligently and efficiently, cleaning 1 room with wall to wall carpeting, and 3 area rugs, which all came out looking like new.

- Clista Hancock. 5/29/2016

My experience with 1 and Done Carpet Cleaning was Excellent! I called about a month before and to get a quote, the price was less than what I expected by a long shot and the business had great reviews. But then life happened and I got busy and forgot about it. When I finally contacted him for the second time a month later he stuck with his orignial quote he gave me and was at my house the very next Monday. He cleaned 2 rooms and deep cleaned a rug that my puppy thought was his potty. I thought the rug was trash, but David cleaned the hell out of that rug and now it's softer than ever and back to its original white! He was fast, polite (I am a young woman that was home alone at the time, and I never felt uncomfortable at all), and an expert at what he does! I will definetlyn refer him and come back to him in the future!

Competitive pricing, and they removed some spots I didn't think they would be able to.

- Joshua Bourassa. 2/14/2016

Wow! I can not believe how good these old floors look. Every kind of stain you can think of now disappeared.

- James Kennedy. 2/3/2016

Prompt and professional service. Reasonably priced, and the result was great. Highly recommend and will use again.

There was a mechanical malfunction when the service was started. Instead of giving up and rescheduling, the professional stayed with it eventually finding a solution to the problem. He did a great job cleaning the carpets and was very friendly.

- Lea Robinson. 9/24/2015

Came on time and even a bit early. Price was best around and workmanship was tops. He worked very hard on the spots I showed him and eradicated them. Carpet looks brand new although almost 15 years old. I will be using them again when needed.

- Kathleen Harris. 9/10/2015

David did an excellent job cleaning my living room furniture. He was very professional, in and out quickly! My only complaint is that the brush marks are still showing in the furniture. Not sure how to get them out. But the furniture is clean! He also cleaned an area of the carpet for me. I will be using them again for duct work cleaning and a full carpet clean. Pricing was reasonable as well. I was a satisfied customer!

I decided to clean up the place before I rented out the house and decided to call 1 And Done Carpet Cleaning for their assistance. I couldn't believe how noticeable the difference in smell and cleanliness was when they were done. They also did a fantastic job on cleaning the oil stains out the driveway. I would recommend them to anyone who needs a good cleaning!

- Michael Mathers. 9/18/2014

I've never experienced customer satisfaction until I hired "1 And Done Carpet Cleaning." I'm new to fatherhood and me and my fiance just moved into our new apartment. Our toddler loves spaghetti and managed to share some with the carpet! These guys had no trouble getting a 3 day old tomato sauce stain out of a white carpet. They were very polite and work around my schedule. I would highly recommend their services! - A very happy father.